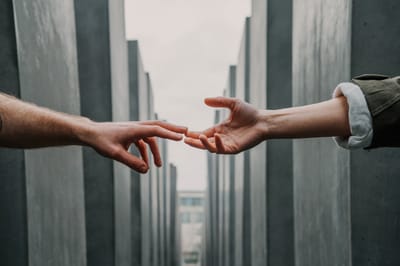 You might be asking yourself, what is the point?
Therapy helps people to have a private and confidential place to talk about and explore thoughts and feelings. I offer a safe, empathic space to support you through your journey. Talking therapy is proven to help many people to deal with concerns that they find difficult or distressing. This can assist you with living your life more fully. Often, talking in a secure, confidential environment can provide a way back to leading a more fulfilling life.
Why choose me as your therapist?
I trained as a registered Psychodynamic Psychotherapist at one of the UK's leading institutions for Psychotherapy, London's WPF Therapy. This means I work within strict professional guidelines, providing a confidential space for us to meet regularly and work together to explore and gain insight about the issues causing you concern
I have experience of clients with anxiety, depression, abusive relationships, dysfunctional upbringing or relationships, suicidal feelings, or the impact of suicide. I work with survivors of sexual and emotional abuse, work-related stress, eating concerns and Obsessive-Compulsive Disorders, and those struggling with relationships affected by alcohol or substance abuse, or those who just generally want to get to know themselves better.
What to expect:
Sessions last 50-minutes at the same weekly time on an open-ended basis to provide a private and confidential place for you to explore your thoughts and feelings. The length of the therapy is discussed together as we proceed.